Heroic Hindsight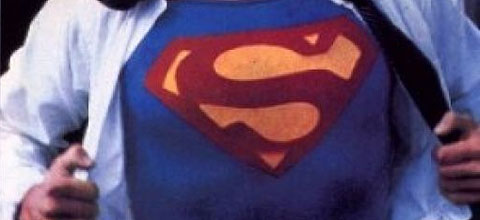 This is going to get very ugly very quickly. We're going to quote a passage at length from the Penn State grand-jury report — the part that describes what then-graduate assistant and now-assistant coach Mike McQueary saw in the locker-room shower, and what he did about it. Especially the latter.
We're quoting the passage because McQueary's been — in our judgment — too casually condemned for his response. Andrew Sullivan, in particular, has been all over it. And, to jump ahead to our point, we're not sure we would have handled it any better. Or, more precisely, we have no fucking clue how we would have handled it. Hindsight not only distorts perception, it distorts the facts.
Here's the relevant passage, from page 6:
On March 1, 2002, a Penn State graduate assistant who was then 28 years old, entered the locker room at the Lasch Football Building on the University Park Campus on a Friday night before the beginning of Spring Break. The graduate assistant, who was familiar with Sandusky, was going to put some newly purchased sneakers in his locker and get some recruiting tapes to watch. It was about 9:30 p.m. As the graduate assistant entered the locker room doors, he was surprised to find the lights and showers on. He then heard rhythmic, slapping sounds. He believed the sounds to be those of sexual activity. As the graduate assistant put the sneakers in his locker, he looked into the shower. He saw a naked boy, Victim 2, whose age he estimated to be ten years old, with his hands up against the wall, being subjected to anal intercourse by a naked Sandusky. The graduate assistant was shocked but noticed that both Victim 2 and Sandusky saw him. The graduate assistant left immediately, distraught.

The graduate assistant went to his office and called his father, reporting to him what he had seen. His father told the graduate assistant to leave the building and come to his home. The graduate assistant and his father decided that the graduate assistant had to promptly report what he had seen to Coach Joe Paterno, head football coach of Penn State. The next morning, a Saturday, the graduate assistant telephoned Paterno and went to Paterno's home, where he reported what he had seen.
You may find McQueary's actions in the moment insufficiently heroic. You may ask why he wasn't more bold at the scene, or why he didn't immediately call the cops. (McQueary now says he talked to campus police.) You may, on the other hand, seek to excuse him — a still-young man in an environment of authority figures, one of them legendary. And he did follow what was at the time proper procedure, informing his supervisor.
Our point is that you know too much. By the time you've learned this detail, you already know about the case. It is a thing. It exists. Moreover, it exists in somebody else's life — not yours.
What happened to McQueary in 2002 could happen to you today. Now. Completely out of the blue. It's not like you're driving, and expect all the other drivers to be idiots. You don't see it coming. You don't have reason to think anything is coming. You're putting your new sneakers in your locker and grabbing some game tapes, and BOOM! A life-changing moment.
And that's the moment where we have no fucking clue how we would respond. How can we know this about ourself? It's not like we've prepared for it.
"The graduate assistant left immediately, distraught."
The word we would have used? Stunned.
We said up top that hindsight distorts the facts. It certainly doesn't distort what happened in the shower. But to you the unsuspecting witness, that moment didn't exist until you discovered it. And we can't bring ourself to judge you nine years later for something you didn't expect nine seconds before.
Add a Comment
Please
log in
to post a comment