Crimes of the Century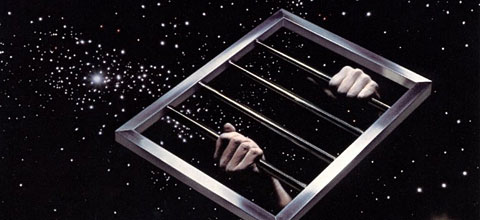 Ross Douthat, ignoring all evidence to the contrary, as well as common sense and a humanity he must have lost in a tragic childhood accident, thinks the last decade was a failure of meritocracy:
For decades, the United States has been opening paths to privilege for its brightest and most determined young people, culling the best and the brightest from Illinois and Mississippi and Montana and placing them in positions of power in Manhattan and Washington. By elevating the children of farmers and janitors as well as lawyers and stockbrokers, we've created what seems like the most capable, hardworking, high-I.Q. elite in all of human history.

And for the last 10 years, we've watched this same elite lead us off a cliff — mostly by being too smart for its own good.
We can't disagree with Douthat's general point that humility is the cure for hubris — the idea goes back to at least Socrates, who argued that acknowledging your own ignorance is the path to wisdom.
We also can't argue with his offering of Bobby Mac — that would be Robert McNamara to you, since your neighbor's mom wasn't dating him in the 1980s — as the poster child of The Best and The Brightest.
Where we do part ways is the notion that the failures of the past decade had anything to do with intelligence.
And no, we're not taking a cheap shot at our MBA Preznit.
The failures are, of course, Iraq and Wall Street. And the elites responsible are, on the whole, wicked smart. (You may redeem that cheap shot here.) And they certainly did drive us off a cliff.
The rest of us, that is.
But how did those elites do? Which Masters of the Universe are destitute, or in prison? Which war criminals faced justice, or at least disgrace?
If anything, the first decade of our Brave New Millennium was notable for its unbroken series of Perfect Crimes. Enron and Worldcom are distant memories, the only blemishes on the record.
It wasn't a failure of intelligence. All the Rational Actors made off like bandits.
So what was the failure? The rest of us let them.
Add a Comment
Please
log in
to post a comment