Six, I'm Not Running for Re-Election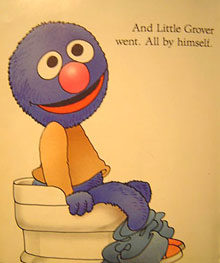 Our guest columnist seems to have watched "Casino Jack" recently. He's also a sixteen-term congresscritter from Virginia. Oh, and he's a Republican.
My conscience has compelled me to come to the floor today to voice concerns I have with the influence Grover Norquist, the president of Americans for Tax Reform, has on the political process in Washington.
My issue is not with ATR's goal of keeping taxes low.
Like Ronald Reagan said, and I believe, "the problem is not that people are taxed too little, the problem is that government spends too much." I want to be perfectly clear: I do not support raising taxes on the American people.
My concern is with the other individuals, groups, and causes with whom Mr. Norquist is associated that have nothing to do with keeping taxes low.
Among them:
One, Mr. Norquist's relationship with Jack Abramoff. Mr. Abramoff essentially laundered money through ATR and Mr. Norquist knew it.
Two, his association and representation of terrorist financier and vocal Hamas supporter Abdurahman Alamoudi. He also is associated with terrorist financier Sami Al-Arian, who pled guilty in 2006 to conspiring to provide services to the Palestinian Islamic Jihad.
Three, Mr. Norquist's lobbying on behalf of Fannie Mae.
Four, Mr. Norquist's representation of the Internet gambling industry.
Five, Mr. Norquist's advocacy of moving Guantanamo Bay detainees to the United States, including 9/11 mastermind Khaled Sheik Mohammed.
Simply put, I believe Mr. Norquist is connected with or has profited from a number of unsavory people and groups out of the mainstream.
Add a Comment
Please
log in
to post a comment