Piers Morgan Shocker!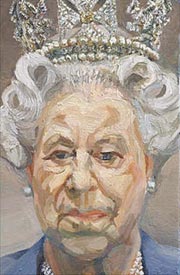 In a stunning new development in the hacking scandal that is engulfing the Murdoch empire and which now threatens to spread to more of Britain's tabloids, it is revealed in today's Daily Telegraph that when appearing on the BBC's long-running Desert Island Discs international TV personality and one-time editor of The News of the World Piers Morgan was referred to by the interviewer as being 'middle class.'
The BBC has issued an apology, insisting that the script had him listed as being upper-middle, not middle-middle. "It's all jolly unfortunate," said spokesman Nigel Brill. "Gosh, no one wants to give the impression that Mr. Morgan's some kind of grammar-school boy."
In the tape of the particular programme, the shock is palpable in Mr. Morgan's voice, shock which no doubt led him to boast about all the hacking going on around him in the office which he did not personally take part in, oversee, or directly witness.
Reached in her Hampstead flat, Margaret Drabble expressed her sympathy, "I want to be very clear," she said, "that when I admitted I had middle-class friends I was not in any way referring to Mr. Morgan."
Add a Comment
Please
log in
to post a comment