Revolutionary Kids Say the Darnedest Things!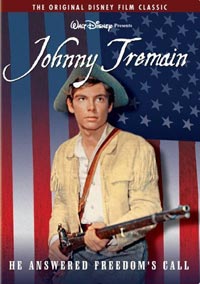 In which we present a colloquy between Wee George Stephanopoulos and Michele Bachmann, who is Not a Flake.
Stephanopoulos: Earlier this year you said that the Founding Fathers who wrote the Constitution and the Declaration of Independence worked tirelessly to end slavery. Now with respect Congresswoman, that's just not true. Many of them including Jefferson and Washington were actually slave holders and slavery didn't end until the Civil War…

Bachmann: Well if you look at one of our Founding Fathers, John Quincy Adams, that's absolutely true. He was a very young boy when he was with his father serving essentially as his father's secretary. He tirelessly worked throughout his life to make sure that we did in fact one day eradicate slavery…

Stephanopoulos: He wasn't one of the Founding Fathers — he was a president, he was a Secretary of State, he was a member of Congress, you're right he did work to end slavery decades later. But so you are standing by this comment that the Founding Fathers worked tirelessly to end slavery?

Bachmann: Well, John Quincy Adams most certainly was a part of the Revolutionary War era. He was a young boy but he was actively involved.
When the Declaration of Independence was signed, John Quincy Adams was 9.