Feds Foil a Real Terrorist Plot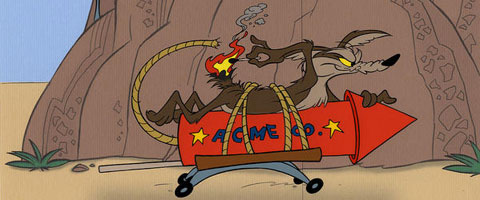 Near as we can tell, the FBI caught a real live terrorist this time:
The affidavit alleges that on Feb. 1, 2011, a chemical supplier reported to the FBI a suspicious attempted purchase of concentrated phenol by a man identifying himself as Khalid Aldawsari. According to the affidavit, phenol is a toxic chemical with legitimate uses, but can also be used to make the explosive trinitrophenol, also known as T.N.P., or picric acid. The affidavit alleges that other ingredients typically used with phenol to make picric acid, or T.N.P., are concentrated sulfuric and nitric acids.

Aldawsari allegedly attempted to have the phenol order shipped to a freight company so it could be held for him there, but the freight company returned the order to the supplier and called the police. Later, Aldawsari falsely told the supplier he was associated with a university and wanted the phenol for "off-campus, personal research." Frustrated by questions being asked over his phenol order, Aldawsari cancelled his order and later e-mailed himself instructions for producing phenol. The affidavit alleges that in December 2010, he successfully purchased concentrated nitric and sulfuric acids…

During December 2010 and January 2011, Aldawsari allegedly purchased many other items, including a gas mask, a Hazmat suit, a soldering iron kit, glass beakers and flasks, wiring, a stun gun, clocks and a battery tester.
We haven't read the actual affidavit, but we don't see any entrapment fingerprints on this one. And, if you're keeping score, the perp hails from — wait for it — Saudi Arabia. Just like fifteen others that come to mind.
Saudi Arabian arrested in Lubbock, TX, on WMD charge [KCBC, via Political Wire]
Add a Comment
Please
log in
to post a comment