Enough Already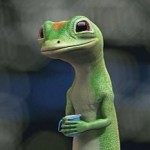 More shit that needs to go:
1) the Geico gekko – would somebody squash this little fucker already? Most aggravating ad campaign since the Energizer Bunny.
2) Ben Stein selling shit on TV – why does anyone pay this evolution-denying shitbag to sell anything?  Fuck him.
3) Steven Tyler – dude, you are 62 years old, yet you look like a Real Housewife of New Jersey. Retire, and stop spending your money on plastic surgery and hair extensions.
4) Oprah – face it folks, she ain't that bright.
5) John Tesh – TBTL tells me he has the most popular evening radio program in the country.  Are you fucking kidding me? Anyone who can write something as awful as this should be summarily executed. I won a summer camp talent contest playing something on the piano that sounded very similar – when I was fucking ELEVEN YEARS OLD.
6) The Sixth Sense – yeah, I carry things around for a long time – suspend disbelief and believe that Bruce Willis has a PhD. M. Night Shyamalan is a douchebag – you cast Jeremy Irons in that role, period.
7) Belgium – been there, lovely country, but get your act together. You have the only fully-lit system of motorways in the world, so you can form a fucking government. Get crackin'.
Stay tuned – I assure you there will be more.