No Caribou Entrail Left Behind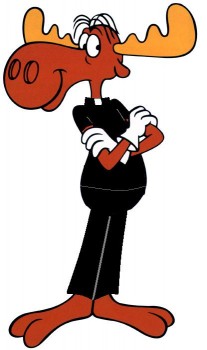 WARNING: Vegetarians, animal lovers, or squeamish folks, read this post at your own risk.
Intrepid reporters from Canada City report that Sarah Palin and her father will not be subject to an investigation by the Alaska Department of Fish and Game for possible violation of a state law that prohibits the "wanton waste of big-game meat," described as "an extremely serious offense punishable by a fine of up to $10,000 and one year in jail."
As some of you may recall from the time of the incident, a couple months ago Talibunny needed multiple shots at the caribou and help from dad to kill a caribou for the cameras on her reality show. After the animal was killed, her father Chuck said that he was not going to gut the animal, but instead only quarter it, as he didn't want the organs.
This appears to be a violation of the state regulations, which say that hunters who kill moose, caribou, sheep, deer, and other large game must salvage, among other parts, "all the meat along the backbone between the front and hindquarters."
A spokesman for the Department of Fish and Game told the CBC that he was surprised that the entire animal wasn't taken, entrails and all, but that the department would not be able to conduct an investigation into possible violations of the regulations because there was no way to know what happened after the cameras stopped rolling.
I'd love to hear what the hunters around here think about this.
Add a Comment
Please
log in
to post a comment