West 30th Street, Manhattan, 3 pm
This snowstorm is different, somehow – this is W 30th Street this afternoon and a buried cop car: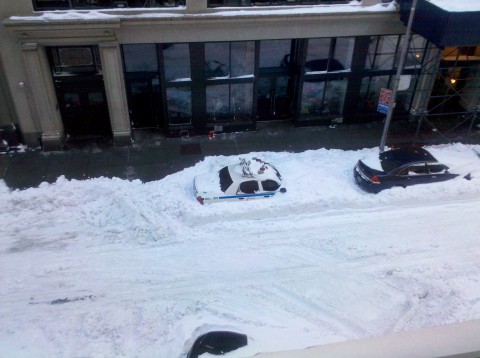 At 6:30 this evening I was amazed to see that 7th Avenue had yet to be plowed. The response is not so Bloomberg this time.

And this is the track for the 2/3 train this morning, about 8:30 – it snowed so hard that the snow forced its way down through the street grating and settled on the tracks. I've been getting on at this stop for 10 years, more or less, and I've never seen snow get this deep into the subway.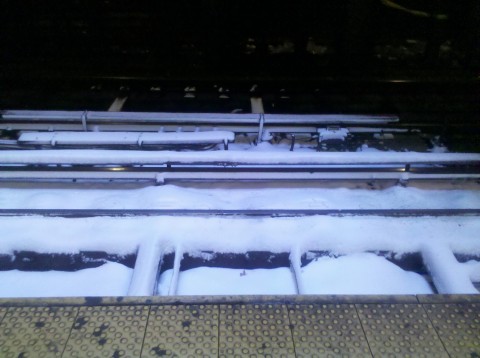 Add a Comment
Please
log in
to post a comment