Queer Democrat Obamacare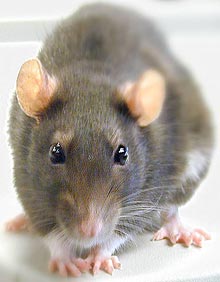 We're not sure when "Democrat" became pejorative for "Democratic".
For that matter, we're not sure how. Or why we should even care.
We do know that "Democrat" gets under the thin skins of liberals. Just try it around one, and watch how fast you're corrected. The Ic Factor is strong — almost as strong as when you call a Progressive the L Word.
But really: Can we just drop the fuss? We suspect that "Democrat" keeps being used because it works — because it brings out the peevishness in its target. Hey, if we could annoy our enemies that easily with Sounds Like Rat, you know we'd be all over it.
Which brings us to this week's outbreak of resentment over "Obamacare":
The more specific reason I don't use "Obamacare" is that it implies that the law is the work of one man. It wasn't passed by fiat. It was created by three committees in the House, two more in the Senate, was voted on by a majority of Representatives and a heck of a lot of Senators before being altered in reconciliation. Then it was signed by the President. President Obama neither gets all the blame nor all the credit. It's not his and his alone. It's the Affordable Care Act, the ACA, or the PPACA.
Can we compromise on Alpaca? No? Because that rolls off the tongue a lot easier than your choice of two generic acronyms, and with less consternation than a formal name whose sole justification won't greet the world for another three years.
Besides, there's no public option, single-payer, or Medicare for All. Sounds like Obamacare to us.
Resistance is futile, as they say in linguistics. We're old enough to remember when Queer was really pejorative, a mildly politer form of Fag — especially when preceded by an indefinite article. (The word sneers itself!) A generation later, the only people you hear using the word are, well, Queers. And probably John McCain, when the microphone's off. Nothing deflates a word faster than adoption by its target.
Although, come to think of it, we're still too chickenshit to spell out NWA. Some words take two generations.
Add a Comment
Please
log in
to post a comment