Not-So-Lonely Planet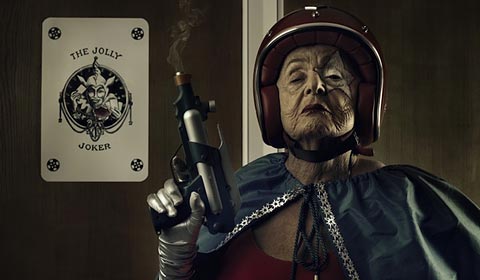 For as long as the Web has been public — we'll date it from Netscape, since Mosaic was more of a geek plaything — the Fretting Class has fretted that it's turning us into a nation of lonely sociopaths. The line seems to be that through the Eighties, American society was a marvel of public gatherings, which immediately ceased when online porn became readily available.
Either that, or it wasn't, and the Web just exacerbated a Disturbing Trend that was crystallized in the landmark 1995 paper "Bowling Alone". Which, now that we've gone to the trouble to find it online, outright lied about its fretspectacular premise:
The most whimsical yet discomfiting bit of evidence of social disengagement in contemporary America that I have discovered is this: more Americans are bowling today than ever before, but bowling in organized leagues has plummeted in the last decade or so. Between 1980 and 1993 the total number of bowlers in America increased by 10 percent, while league bowling decreased by 40 percent… The rise of solo bowling threatens the livelihood of bowling-lane proprietors because those who bowl as members of leagues consume three times as much beer and pizza as solo bowlers, and the money in bowling is in the beer and pizza, not the balls and shoes. The broader social significance, however, lies in the social interaction and even occasionally civic conversations over beer and pizza that solo bowlers forgo.
Did you see that move? If you're not bowling in a league, you must be bowling by yourself. Untold years of bumper-sticker sociology were based on a false claim. ("Bowling With Friends" would have ruined everything.) Thank god Communitarianism was finally taken out behind the barn and shot.
Anyway, where were we? Ah, yes — lonely sociopaths:
A few years ago, French photographer Sacha Goldberger found his 91-year-old Hungarian grandmother Frederika feeling lonely and depressed. To cheer her up, he suggested that they shoot a series of outrageous photographs in unusual costumes, poses, and locations. Grandma reluctantly agreed, but once they got rolling, she couldn't stop smiling.
It didn't stop there. Goldberger created a MySpace page for Grandma. She now has 2,200 friends she has never met in person. They enjoy her photographs. They send her happy messages:
Initially, she did not understand why all these people wrote to congratulate her. Then, little by little, she realized that her story conveyed a message of hope and joy. In all those pictures, she posed with the utmost enthusiasm. Now, after the set, Goldberger shares that his grandmother has never shown even a trace of depression. Perhaps it's because her story serves some sort of purpose. That through the warm words of newfound friends, she's reminded of just how lucky she is to be alive.
We used to think the Web was just the latest mass medium, albeit far more democratic than any that preceded it — Digital Gutenberg, a friend of ours called it. And while that's still the case, what we didn't realize at the time is that the medium would also be far more participatory, far more engaging than any that had preceded it. The communities that form online may not be as visible as a bowling league, but they're a lot more fascinating, a lot more accessible, and — surprise! — a lot more enduring. You just need to know where to look. And how.
Add a Comment
Please
log in
to post a comment