Boehner Avoids a TSA Boner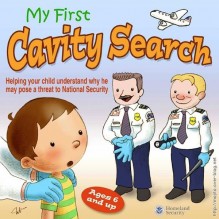 While our fearless Stinque leader Nojo (who admits he seldom flies) says he can't get excited about the electronic strip searches and probing pat downs conducted by TSA at airports, I am incredibly riled up about this blatant violation of 4th Amendment rights by our government.  And believe me, I'm someone who thinks about the 4th Amendment quite a bit.
As the worst day for travel approaches next week (Hi Mom! This Wednesday is why I never visit you at Thanksgiving!), more non-traveling regular US 'Merikans and not just us frequent flyers are getting to experience the double bind of choosing between radiation exposure/virtual strip search, or a highly invasive pat-down.
So people are rightfully pissed off that House Speaker-Elect John Boehner (R-Fake Tan) was able to avoid the nekkid body scanner and the pat-down; and in fact he managed to avoid all security at Washington's National Airport.  No doubt — no doubt — he has a lifetime's worth of radiation exposure from the tanning bed.
Meanwhile, I decided to follow the money. Guess who's making money off of this airport performance art?
Why, it's none other than former Homeland Security Chief Michael Chertoff, whose lobbying firm represents the company that has sold more than 300 of the nekkid machines to the government at $150,000 a pop. Chertoff has done his part, going on teevee and extolling the virtues of the nekkid machines in fighting the War on Terrah.
Earlier this week as I flew out of a Southern airport, I saw the signs posted that were advertising jobs with the TSA.  Nine bucks an hour, high school diploma or G.E.D. were the requirements. Law enforcement personnel who search criminal suspects and inmates must pass extensive background and criminal records checks, and are given exhaustive and detailed training on how to conduct searches (and comply with the varying levels of Constitutional rights of criminal suspects, inmates, and parolees). To date, TSA will not detail what training, if any, its "agents" have received on conducting searches, nor on operating machinery that emit radiation. Nor will TSA respond to a Freedom of Information Act request from the ACLU and EPIC as to any studies regarding the effects of the radiation of the machines.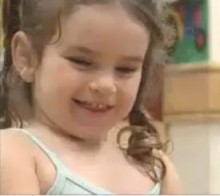 Ron Paul introduced the "American Traveler Dignity Act" yesterday. I guess there's a first for everything, as I am contacting Nancy Pelosi, my Congress-critter, to ask her to co-sponsor a piece of Ron Paul legislation.  In his speech introducing the bill, Paul called on every Member of Congress and the Obama Administration to subject themselves to the same invasive procedures being forced upon passengers and airline staff alike. Guess Boehner didn't want to chance getting a boner from having his dick fondled by a minimum wage Smurf, but it's okay for a 3-year-old to have her genitals worked over.
"They who can give up essential liberty to obtain a little temporary safety, deserve neither liberty nor safety."

Add a Comment
Please
log in
to post a comment