Stinque Hopes This Post Jams Every Copyright Troll in the Country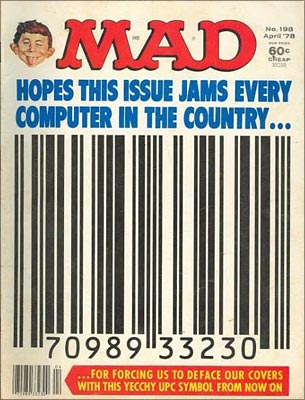 We've always loved this Mad cover. We probably still have the issue in a drawer at the Ancestral Home.
And if Time Warner, parent company of E.C. Publications, would like us to yank it from our website, we have a brand-spankin'-new DMCA Notice page for their lawyers to badger us.
Oh, and our $105 DMCA registration fee is in the mail to the U.S. Copyright Office. We'd like to thank our Usual Gang of Above-the-Timestamp Idiots for chipping in on the expense.
Why all the bother? Simple: If we don't do it, Bad People will bankrupt us.
EFF Defends Former Prosecutor From Righthaven Copyright Suit [Wired, Nov. 1]
Add a Comment
Please
log in
to post a comment