Security Theater Gets Up Close and Very Personal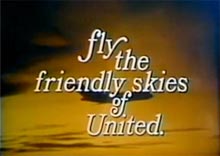 The Atlantic's Jeffrey Goldberg requests a pat-down instead of a body scan from a TSA agent at the airport, and learns he might soon prefer the other option:
"Yes, but starting tomorrow, we're going to start searching your crotchal area" — this is the word he used, "crotchal" — "and you're not going to like it."

"What am I not going to like?" I asked.

"We have to search up your thighs and between your legs until we meet resistance," he explained.

"Resistance?" I asked.

"Your testicles," he explained.
Later, on board, all the dudes swear he didn't make it past the knees.
Add a Comment
Please
log in
to post a comment