Sarah Palin to Iran-Imprisoned Americans: Drop Dead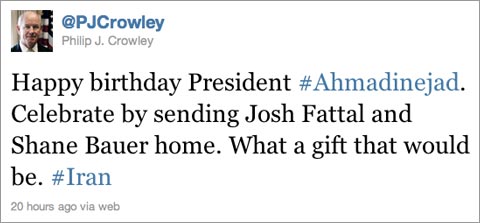 P.J. Crowley is Assistant Secretary of State for Public Affairs.
Josh Fattal and Shane Bauer have been held on trumped-up espionage charges by Iran since July 2009, when they were captured near the Kurdistan border while hiking. Fattal is "an environmentalist who worked for three years at the Aprovecho Research Center in Cottage Grove, Oregon, which teaches sustainable living skills." (Cottage Grove is near Eugene.) Bauer is a freelance journalist and photographer. Both are 28.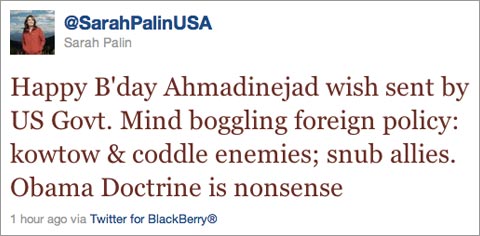 Sarah Palin is a quitter from Alaska who has no interest in the lives of Americans falsely imprisoned in Iran.
Add a Comment
Please
log in
to post a comment