Sarah Palin Wins An Honest Victory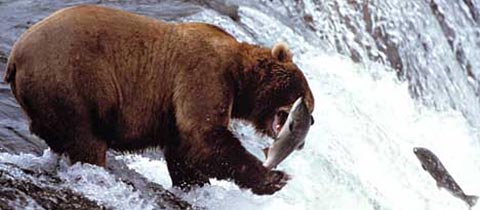 Some time back, we thought we'd be clever and create a "target" map of Sarah Palin endorsements, and then we realized we're not paid for this gig, so we let somebody else take care of it. WaPo, we think.
Part of the problem is Palin's strategery, filing some late sure-thing endorsements to up her stats. But this one, on home turf, was by no means certain, and she gets full credit:
U.S. Sen. Lisa Murkowski is battling for her political life this morning against Republican primary challenger Joe Miller, the tea party-backed candidate who has a slim lead as ballots continue to be counted.

Miller, a Fairbanks attorney, led from when the first returns came in Tuesday night and was on the verge of pulling off one of the biggest election upsets ever in Alaska.

With 429 of 438 precincts counted this morning,, Miller had 45,909 votes (51 percent) to 43,949 (49 percent) for Murkowski.

Miller credited the support of former Alaska Gov. Sarah Palin for his lead.

"I'm absolutely certain that was pivotal," he said.
Considering that Talibunny is not exactly beloved in Alaska these days, and that occasional polls showed Murkowski with a commanding lead, this is an honest upset.
Then again, it's Alaska. Not exactly a national bellwether.
Add a Comment
Please
log in
to post a comment