Screw You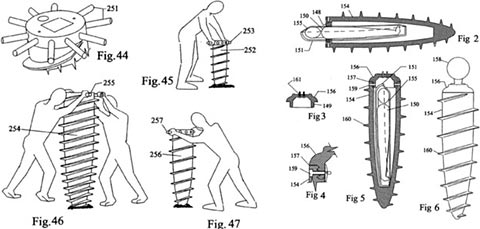 If you insist upon not being eaten by wolves when you die, or not having your coffee-can-laden ashes blown into Jeff Bridges' face, there's an alternative that promises to be slightly easier on land use than traditional casket dumping:
Drill, body, drill.
Inventor Donald Scruggs… has been granted a patent on the last gadget you'll ever need. It's a giant, screw-shaped coffin into which are loaded your expired meat and bones, ready to be twisted into the ground.
Alas, the Easy Inter Burial Container hasn't hit the market yet — apparently you encounter nasty torque issues when you scale a screw to six or seven feet, and America isn't ready for the hilarity that would ensue when Grandma's already absurdly shaped coffin disintegrates upon insertion.
But fear not, Vertical Disposal enthusiasts. There's another eco-friendly product on the market right now that's proven to release you from the mortal coil without consuming valuable mall real-estate:
Woodchippers.
Add a Comment
Please
log in
to post a comment