The Other Ground Zero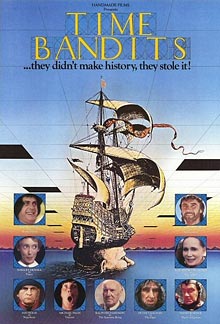 Congratulations to the new Royal Mecca Clock Tower, which starts ticking today with visibility an interstate truck stop would die for:
The clock's four faces are 151ft in diameter and will be illuminated by 2million LED lights along with huge Arabic script reading: "In the name of Allah"…

Residents of Mecca will also be reminded that it is time to pray when 21,000 green and white lights, visible at a distance of 18 miles, flash five times a day.
No disrespect, but can we just say how much we love being an infidel? Even under the most liberal devotional strictures, we'd have problems making the Wednesday-night social meetings.
But that's not our interest here. The new clock, we're told, will be running on Arabia Standard Time, which would be news if it wasn't. Problem is, AST runs three hours ahead of GMT, which apparently puts Islam at a competitive disadvantage:
Islamic scholars hope the clock's influence will stretch far further than the sands of Saudi Arabia, as part of a plan for Mecca to eclipse the Greenwich Observatory as the "true centre of the earth".

For the past 125 years, the international community has accepted that the start of each day should be measured from the prime meridian, representing 0 degrees longitude, which passes through the Greenwich Observatory.

A standard time by which other clocks were set was needed to organise global travel and communications, but in the Islamic world the idea that it should be centred on a part of London is seen as a colonial anachronism.

As Mohammed al-Arkubi, manager of one of the hotels in the complex, put it: "Putting Mecca time in the face of Greenwich Mean Time. This is the goal."
Look, gang, we enjoy boosterism as much as the next resident of America's Finest City, but you've thoroughly infiltrated Christendom with your Sharia Numerals. Can't we just call it even?
Because once you start down that road, you don't know where it will lead:
According to Yusuf al-Qaradawi, an Egyptian cleric known around the Muslim world for his popular television show "Sharia and Life", Mecca has a greater claim to being the prime meridian because it is "in perfect alignment with the magnetic north."
Well, no. Magnetic North is at Ellesmere Island in Canada this year, or 79° West longitude. And you really, really don't want to be setting your clocks to 79° Lynchburg, Virginia.
Add a Comment
Please
log in
to post a comment