All In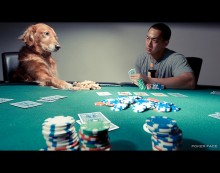 Remarks have been made elsewhere on this site this afternoon about the American Family Association's stance in re mosques.  Which is: no mosques in the United States — anywhere.
Naturally, this is probably a "move-the-goalposts" moment — making a ban on a mosque in Lower Manhattan seem reasonable, etc.  But a commenter over at TPM came with this:
Every teabagging idiot that agrees with this fuckwit while whining about Obama "ignoring the Constitution" should get a copy of the First Amendment nailed to their forehead.
 Normally, the commentariat at mass-market sites have a shockingly high level of stupid.  (You can't read a news story on CNN anymore without running into ten mouthbreathing morons.)  But this commenter parked it, like Mark McGuire in the bad-old days.
And so: we should run a special, teabagger-only poll….
Pick one, teabaggers — and death is not an option: (A) The Constitution. (B) Ban all mosques.
Push it on the right-wing blogs.  Cross-post on Free Republic.  The whole smash.  Time to call their bluff.
Add a Comment
Please
log in
to post a comment