Acme 3D Cartoon Generator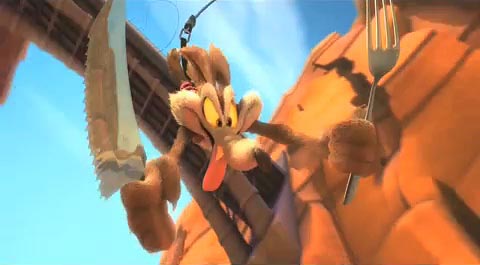 The Good News: Warner Bros. is pumping out three new Road Runner cartoons!
We still don't know whether the new Looney Tunes Show for Cartoon Network will meet our lofty expectations, but I was invited to a screening this past week to preview the three new CGI Road Runner-Coyote shorts for theatrical release — and my verdict is in: They're terrific!
The Uncertain News: Ummm, CGI? We learned our deadpan timing on Road Runner, and a big part of the charm of the classic Chuck Jones shorts is their distinctive drawing style. We'll withhold kneejerk judgment, however, while you taste a clip of the new stuff at the link below.
Add a Comment
Please
log in
to post a comment