Department of Redundancy Department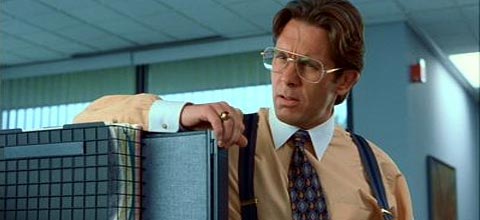 If you're not a geek, you probably don't know that PHP stands for "PHP Hypertext Processor," if you even know what it is. (Hint: You're soaking in it!) For that matter, you're even less likely to know about GNU, or that it stands for "GNU's Not Unix."
Geeks love those self-referential language games. They treat them like logic puzzles, thinking that such blandly clever constructions will Blow. Your. Mind.
Except that they don't, no more than All Cretans Are Liars. (And All Cretins Are Assholes, but that's just a mere tautology.) Language is not a mirror of the world. It's not even a system of representation. It's just a means of expression, better articulated than most. (Ask your cat.) We swim in language, and sometimes pee in it, but we shouldn't mistake it for the stuff natural scientists deal with. It's just hot air, dead trees, and excited pixels.
Which is why this annoys the hell out of us:
RAS syndrome stands for redundant acronym syndrome syndrome and refers to the redundant use of one or more of the words that make up an acronym or initialism with the abbreviation itself, thus in effect repeating one or more words. Usage commentators consider such redundant acronyms poor style and an error to be avoided in writing, though they are common in speech.
Did we mention geeks? "RAS syndrome" was coined in 2001 by a writer for New Scientist magazine, superseding the earlier "PIN number syndrome" popularized on Usenet. Because if there's anyone you want protecting the sanctity of language, it's a computer nerd.
The logic, of course, is impeccable: If you refer to an Automated Teller Machine as an "ATM machine," surely you're committing a Crime Against Rationality. How dare you speak aloud the unspoken component of an acronym you're stating in the same breath! We shall taunt you for that indiscretion, sir, do you hear us? Taunt!
Except, well, language doesn't work that way.
If you were around when Automated Teller Machines were introduced (this was before electronic mail became popular), you probably first used the full term, and then, as it became familiar, the acronym. Over time — not much — the acronym became the term. So now we have washing machines, Coke machines, and ATM machines. There may have been a sliver of time — let's call it 1992, when Usenet geeks were bitching about Personal Identification Numbers — when "ATM machine" did seem redundant, but that's because the full term was still familiar.
And if you were born that year, welcome to college!
Acronyms collapse all the time, and have done so since long before our Office Space era. We knew what a snafu was long before we knew what it stood for — long before we knew it stood for anything, and wasn't just another word with mysterious Indo-European roots.
But hey, if you want to insist, no problem. Next time you describe something as "posh," we'll just pointedly ask what the hell it has to do with luxury cruise accommodations.
Add a Comment
Please
log in
to post a comment