God Hates Fanboys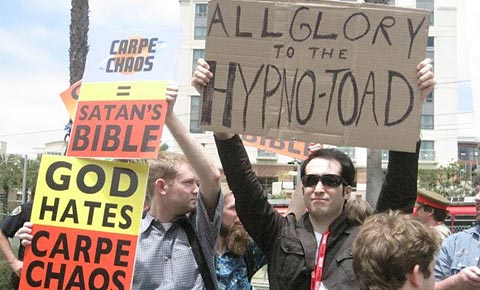 While we celebrate our Ninth Annual Avoidance of Comic-Con Even Though We're a Quick Trolley Ride Away, we thought we'd answer a frequently asked question in the Stinque Mailbag: Why?
Because we saw the Batmobile at the Lane County Fairgrounds in 1969, and nothing in life will top that.
Or maybe it was the depressing discovery that the Batmobile doesn't blow fire out its ass that turned us toward a life of Existentialism.
Either way, we're happy that the Westboro Baptist Clown Troupe chose to attend in our stead, providing a splendid opportunity for fine interactive street entertainment among the nerd hordes.
Add a Comment
Please
log in
to post a comment