A Growing Controversy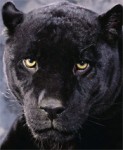 The Villagers are in a snit:
Thursday's Post reported about a growing controversy over the Justice Department's decision to scale down a voter-intimidation case against members of the New Black Panther Party. The story succinctly summarized the issues but left many readers with a question: What took you so long?
Travelgate? Nothing there. Vince Foster? Nothing there. Whitewater? Nothing there. ACORN-pimp kerfuffle? Nothing there, unless you count the lawsuit against the pimp/whore filed by the guy who lost his job. Black Panther voter intimidation case? You tell me.
Another conservative tantrum over nothing.
Add a Comment
Please
log in
to post a comment