But If She Does Run, Grab Some Popcorn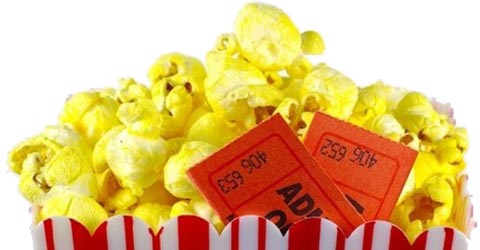 We stand by our judgment that Sarah Palin is only maintaining a pretense of running for President in order to keep her speaking fees and bendy straws flowing. We say this despite the fact that we would really, really, really enjoy such a development:
In possibly the first inter-staff dust-up of the 2012 presidential race, an aide of Sarah Palin is hitting back at Mitt Romney's camp for saying the former Alaska governor is "not a serious human being."

A "Romney intimate" was quoted by "Time" magazine's Mark Halperin in a Thursday column as saying that Palin could not withstand the rigors of a presidential campaign.

"If she's standing up there in a debate and the answers are more than 15 seconds long, she's in trouble," the Romney intimate said.

An additional Romney adviser was quoted as saying the former Massachusetts governor's team is not intimidated by a possible Palin run. "She's not a serious human being," the adviser said.

Asked about the comments by POLITICO, a longtime Palin aide unloaded on Romney's staff.

"It shocks me that anyone would try to do that," the aide said. "You'd think we'd all be working together toward a common goal — that being 2010 — and that should be the focus right now. Those who try to claim the mantle of Reagan would be good to follow one of his most sacred tenets."
Of course, Saint Ronnie's Eleventh Commandment didn't keep him from running against a sitting Republican President.
Add a Comment
Please
log in
to post a comment