ORDER!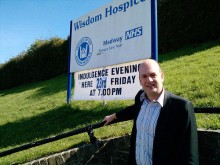 Yeah, you guys know this already, but it's still a classic headline. 
From the Daily Telegraph: "Tory MP 'too drunk to vote in Commons debate.'" Snips, including some nice turns of phrase, and a positively Pythonesque name on the offender:
Mark Reckless [Oh, dear. — Ed.] was one of a number of MPs accused of being "well-refreshed" and "convivial" during the late night sitting which finished at 2.48am on Wednesday.

The 39-year-old new MP for Rochester and Strood had been drinking alongside scores of MPs on the Commons Terrace and was not the only one said to be worse for wear.

John Randall, the deputy chief whip, was accused by Angela Eagle — the shadow Treasury minister — of having indulged in "rather a liquid evening".

Stephen Pound, the Labour MP, said Miss Eagle could not be heard in the Commons "because of the well-refreshed ejaculations [Oh dear, cont'd.  — Ed., cont'd.] from the benches opposite."

Mr Reckless, who became an MP at the general election in May, was understood to have had difficulty standing and has scant recollection of the night.

"I feel very embarrassed," he said. "I'm terribly, terribly embarrassed. I apologise unreservedly and I don't plan to drink again at Westminster. It was a mistake I will not be repeating. I have learned my lesson."
No, Mr Reckless.  Booze it up.  Maybe Steve King (R-Dumb Half of Iowa) might take a lesson and give us all what would be some of the best legislative comedy EVER.
Add a Comment
Please
log in
to post a comment