From Now On, It's the Fifth of Miracle Whip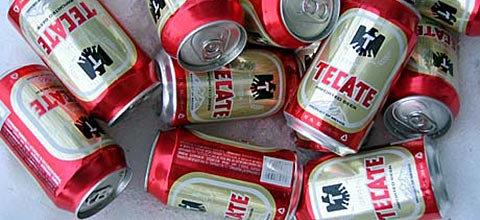 Looks like the Feds are back from holiday:
The Justice Department weighed in on one of the most explosive issues in American politics Tuesday, filing a lawsuit to overturn a tough new Arizona immigration law that has sharply divided people along partisan, ideological and ethnic lines.
Partisan? Ideological? Ethnic? Hey, we're just getting started!
Last week, 25 members of Arizona's "largest American Legion Post" in Apache Junction voted "to ban celebrations of Cinco de Mayo" at their organization. Since the Post celebrated the day regularly over the years, the ban "horrified" 86-year-old former Army corporal Harry Robert Warren, who cast the only dissenting vote against the resolution. The official reason for the vote was "that because Mexico does not celebrate Cinco de Mayo as a national holiday, there is no reason for the Post to conduct festivities for it."
And besides, "cinco" is Spanish for one of those suspiciously Arabic numbers, and we can't have that.
Arizona veterans group bans celebration of Cinco de Mayo [ThinkProgress]
Add a Comment
Please
log in
to post a comment