Seventeenth Amendment Remedies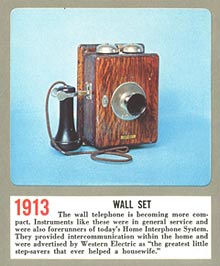 One of the strangest teabagger issues this year — which is quite an accomplishment, considering — has been the disdain for the Seventeenth Amendment.
You know the one — actually, you don't. It's not the Fourteenth, which you would expect a bunch of fucking retard racists to oppose. It's not even the Sixteenth, which provided black helicopters to the IRS, soon as black helicopters were invented.
No, it's #17 on America's Top 27, the one that undermined our entire system of government: "The Senate of the United States shall be composed of two Senators from each State, elected by the people thereof, for six years."
That's right, comrade: Direct election of senators.
This danger to our Republic was first brought to our attention back in March, when Louie Gohmert forgot his meds:
Ever since the safeguard of State legislatures electing U.S. Senators was removed by the 17th Amendment in 1913, there has been no check or balance on the Federal power grab for the last 97 years.
If this was a safeguard, we were unclear whom it was protecting — perhaps politicians from the public, as the Founders intended. But we didn't pursue it, because, well, we can only process so much crazy at a time.
But thanks to the diligent research of Professor Glenn Beck, University of New Dementia, we can now present the unassailable logic behind the disdain:
The Senate was supposed to be elected by the states, not the citizens. Voted on by the state legislature and then sent to Washington.

So what would that do? That held their feet to the fire of the state. They actually represented the state. If it wasn't good for the state, they weren't going to do it. That was the idea.

It kept a barrier from the federal government to the state, and it kept those people in Washington closer to you, because you didn't have to get your senator on the phone. You got your state senator on the phone, you got your governor on the phone to say "pull this guy back!" And they would.
That's a mighty feat, if you think about it: The Founders predicted telephones even longer before the Sixteenth Amendment predicted black helicopters.
Yes, we're being silly. In 1914, just after the Seventeenth Amendment was ratified, one in ten Americans had telephones. You got your state senator or governor on your neighbor's phone.
Alas, that option's not available now, but that shouldn't prevent right-thinking Americans from taking matters into their own hands. Instead of waiting for our nation to overcome the tyranny of the ballot box, Beck's legion of raving idiots followers can put thought into action this November:
Don't vote.
Add a Comment
Please
log in
to post a comment