Mind Like a Steele Trap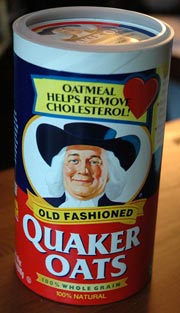 Michael Steele, Thursday:
This was a war of Obama's choosing. This is not something the United States had actively prosecuted or wanted to engage in… If he's such a student of history, has he not understood that you know that's the one thing you don't do, is engage in a land war in Afghanistan? All right, because everyone who has tried, over a thousand years of history, has failed.
Michael Steele, December 2009:
I am glad the president will finally provide General McChrystal with the troops he needs… If the president remains committed to this crucial fight, Republicans — and the American people — will stand with him.
Bill Kristol, Friday:
There are, of course, those who think we should pull out of Afghanistan, and they're certainly entitled to make their case. But one of them shouldn't be the chairman of the Republican party.
And TPM suggests that this may be the gaffe that finally takes Steele down.
So here's the thing: Republicans shift blame and rewrite history all the time. Steele's problem is that he's so bad at it. If Karl Rove had made the point instead, "Obama's War" would be in the headlines for the next week.
Add a Comment
Please
log in
to post a comment