If You've Lost Pornographers, You've Lost Middle America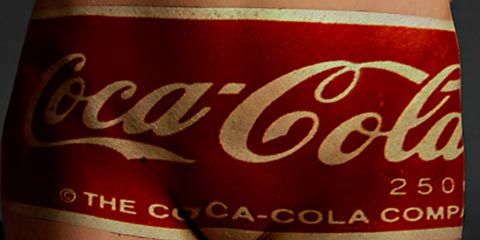 You're forgiven if you haven't been following The Great Flash War, which pits Apple's iGadgets against Adobe's porn-enabling browser software. Flash, which brings you most of the intrusive advertising you've come to love about the Internet, has been missing from the iPhone and its progeny from the start.
Actually, it's been missing from every other phone as well. But that's another story.
The deal here is that Apple doesn't want Flash getting between your fingers and its lovable smudgable glass screens. Android has invited Flash to its party, but Adobe's showing up fashionably late to that one.
It's all been very entertaining, if you're the type who's entertained by such things. And like all good Geek Religious Wars, it's been entirely pointless: Folks will vote with their wallets. End of story.
Or so we thought.
Because there's one other vote that matters: The vote by the folks who brought you VHS, the Internet, DVD, broadband, Blu-ray— in short, The World As We Know It.
That's right: Pornographers.
It was a natural thought to ask Ali Joone, founder and director of Digital Playground (DP), one of the leading adult film studios in the U.S. for his thoughts on the format debate. Not surprisingly, while many of us are still trying to figure out which way we should go, Joone has already a clear direction for his company: "HTML 5 is the future," he said. For Joone, it is a simple matter of exposure why HTML 5 will win over Flash.

More than two years ago, he began offering content for the iPhone. Since Apple does not allow pornographic content in its App Store and since Safari does not run Flash, DP began taking the HTML 5 route. DP's HTML 5 streams for mobile devices have been available for more than a year now. Joone said that he is following the Flash integration in Android, but he indicated that it is rather irrelevant to him whether Android will support Flash or not: "Mobile browsers run HTML 5 very well. Flash brings everything to a crawl and has an impact on battery life. With HTML 5, there is no reason to show our content in Flash."
HTML 5, if we lost you, is the next version of vanilla web-coding language. Apple's Safari browser already supports it. So does Google's Chrome, which is based on the same underlying technology. So does Firefox. So will Internet Explorer, soon enough.
HTML 5 does video without Flash. And if anyone complains that the iPhone doesn't do Flash, it's not the web ads they're missing.
Flash won't disappear overnight, but mark our words, its days are numbered. Because if there's one inviolable rule in technology development, it's this: Never bet against Hot Nekkid Flesh.
Add a Comment
Please
log in
to post a comment