Ozone Al's Lewinsky Moment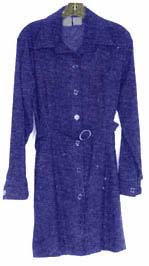 Monica Lewinsky went to college in Portland. Al Gore allegedly demanded sexual favors and made "unwanted sexual contact" on a masseuse in his Portland hotel room in 2006.
Coincidence? What's in the water in the Willamette River?
Where the National Enquirer went yesterday, the Washington Post and New York Times follow today.
The Gray Lady reports:
A massage therapist accused former Vice President Al Gore of "unwanted sexual contact" at a hotel in October 2006, but no charges were filed because of lack of evidence, law officials said Wednesday.

A lawyer for the woman contacted the police in late 2006, said the Multnomah County district attorney, Michael D. Schrunk. Mr. Schrunk said the woman, who has not been identified, had refused to be interviewed and did not want the investigation to proceed.

But in January 2009, she contacted the police and gave a statement in which she said Mr. Gore had tried to have sex with her during an appointment at the Hotel Lucia. The National Enquirer first reported the accusations on Wednesday.
Why do I think "abdominal work" is going to become the new punchline catch phrase?
In a transcript of the interview, the massage therapist said she had been doing requested abdominal work on Mr. Gore when he demanded she go lower.

"I was shocked and I did not massage beyond what is considered a safe, nonsexual area of the abdomen," she said. "He further insisted and acted angry, becoming verbally sharp and loud.

"I went into much deeper shock as I realized it appeared he was demanding sexual favors or sexual behaviors."

She alleged he later tried to have sex with her.

"I did not immediately call the police as I feared being made into a public spectacle and my reputation being destroyed," she said. "I was not sure what to tell them and was concerned my story would not be believed since there was no DNA evidence from a completed act of rape."
Washington Post adds:
In June 2010,* the woman returned to the department, asking for copies of her statements and reports on her claims, police said. "She also advised she was going to take the case to the media," police said.

The National Enquirer reported the claims Wednesday.
Interestingly, the Post notes that local papers were aware of the investigation three years ago but didn't publish the story at the time.
When asked about it by the Portland Tribune in 2007 and 2008, Gore's attorneys strongly denied the claim, calling it "completely false." The newspaper had obtained a copy of a preliminary investigative report of the allegations against Gore but chose not to publish an article on the matter. The Tribune reported on its Web site Wednesday that it did so, in part, because of the woman's reluctance to be named.
And is there a smoking blue dress?
After the Tribune decided not to publish an article, the woman met with Portland detectives in January 2009 and restated the allegations in person, police said. She said she had kept clothing from the incident as evidence and offered it to the detectives, who declined to take it.
*Hmm, wasn't it in June 2010 that Tipper and Al announced their separation?
And just a thought. In this era of people willing to say anything to get a buck, even if nothing happened, shouldn't Al Gore know better than to order an in-room massage off of the room service menu?
Add a Comment
Please
log in
to post a comment