Mean Joe Would Like a Word With You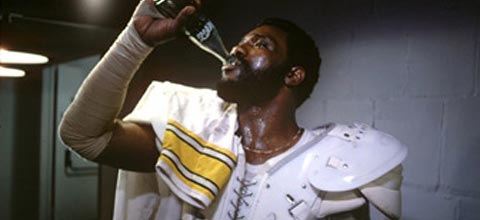 The truth may be out there about South Carolina Mystery Candidate Alvin Greene, but darn if anyone can find it. Jim Clyburn, who singlehandedly keeps SC from being a total loss to the Republic, has called for an investigation into whether Greene's a plant, and an SC pol has helpfully explained what went wrong:
State Sen. Robert Ford, D-Charleston, who lost his gubernatorial bid Tuesday, said race could have played a role. The Democratic primary electorate is majority black, as is Greene, but not [Senate primary opponent] Rawl. "Vic Rawl had money, but he didn't have enough. He wasn't able to identify himself with black voters," Ford said. "No white folks have an 'e' on the end of Green. The blacks after they left the plantation couldn't spell, and they threw an 'e' on the end."
Er, sorry. We're supposed to say something clever here, but our jaw just rolled under the table.
Add a Comment
Please
log in
to post a comment