Shine On You Crazy Diners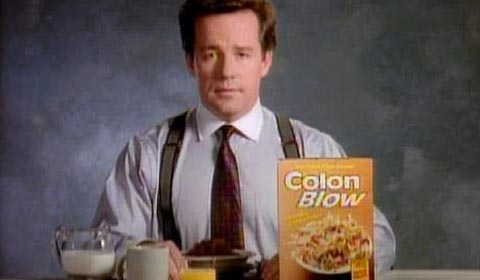 Back before America went batshit crazy, there was an organization on the University of Oregon campus called (if memory serves) the "Drug Information Center" — which was exactly that: You could drop off a sample of drugs at their door in the dead of night, and a week later they'd publish a report of what it contained.
The idea was genius: No need to scold you about your nasty, illegal habit — just coldly inform you that the acid you scored was really Borax.
Of course it didn't last. It made too much sense. We can't handle the truth.
Sometime in the following decade, we knew a guy who was involved in Eugene's recycling community. (Eugene had one of those; Eugene was one of those towns.) He showed us around a giant warehouse with mountains of plastic milk jugs. The jugs were destined for a ship, which was destined for China. The energy cost in transporting the jugs, he told us, pretty much eliminated any recycling value. You can't really recycle Dirty Plastic, but at least you can pretend you're doing your part for the Earth.
That, like the DIC, was very Eugene: Cynical utopianism. We'll do what we can, but let's not kid ourselves.
We appreciate that. Facts are wonderful things. They help tether you to reality, if you're into that. Most Americans, as we all know, aren't.
So it caught our attention that there was a curious consequence of the recent Hot Volcano Action in Iceland — England almost starved to death:
Had the flight ban continued, exporters in developing countries would have taken critical losses: three days into the shutdown, Blue Skies, a fair-trade supplier, posted an SOS to the effect that its processing factories in Latin America and Africa were closing. Exporters of perishable food from Britain would have suffered too. Consumers would have noticed gaps on the exotic fruit shelves, but we'd have remained well short of a level-red threat to the food supply.
Okay, not quite starved, but the volcano briefly demonstrated how our food supply has become as globalized as everything else, and how quickly it can be disrupted. Good to know.
Oh, but that's just an island remnant of a has-been empire, right? What about the Breadbasket of the World?
Generations that once lived on grains, pulses and legumes have been replaced by more prosperous people with a taste for meat and dairy. Crops like maize which once fed many of us directly now feed fewer of us indirectly, via a costly diversion from which they emerge in the value-added form of meat. Global production of food — all food — will have to increase by 50 per cent over the next 20 years to cater for two billion extra people and cope with the rising demand for meat…

The industrial production of food is sure to become more expensive as fuel costs rise. It takes 160 litres of oil to produce a tonne of maize in the US; natural gas accounts for at least three-quarters of the cost of making nitrogen fertiliser; freight, too, depends on fuel…

The amount of the world's land given over to agriculture continues to grow (in the UK, roughly 70 per cent of land is agricultural), but in per capita terms it's shrinking. As with oil, it's possible to envisage 'peak food' (the point of maximum production, followed by decline), 'peak phosphorus', i.e. the high point in the use of phosphate fertiliser (one estimate puts it at 2035), and, as the FAO suggests in its diplomatic way, 'peak land': the point at which the total area of the world's most productive land begins to diminish (soil exhaustion, climate change) and marginal land comes up for reassessment.

Alternative fuels are reducing the amount of land available for growing food. When the Chatham House team began its work, the first effects of the rush for biofuels were becoming clear. In 2006-7, about 30 million tonnes of grain were diverted to bioethanol. That's less than 5 per cent of global wheat and maize yields, yet the World Bank felt it was instrumental in driving up food prices: many wheat exporters, including EU countries, had turned their land over to biofuel crops, with the result that by 2007, global wheat stocks were half what they'd been at the turn of the century. The biofuels industry is squeezing our capacity to feed ourselves.
There are a few more items in the list, but that's enough to feed a Malthusian Nightmare, so we'll leave it at that. And we'll grant that we've been entertaining Malthusian Nightmares since, well, Malthus, which can be said to make them the secular equivalent of Armageddon predictions.
But the nightmares aren't groundless fantasy. These are practical conditions with practical consequences. Malthus didn't foresee modern agriculture, but nor did he foresee modern pesticide runoff and modern soil exhaustion. We ignore these facts of the world at our peril.
Nothing new in that. And hey, it's worked so far. No reason to doubt it will keep on working. Right up until the moment it doesn't.
Add a Comment
Please
log in
to post a comment