Ghost of the Machine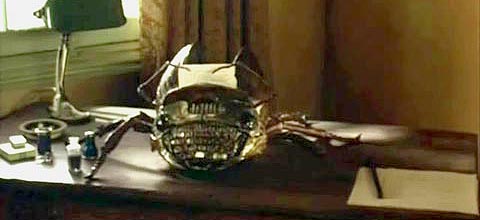 While we're discussing the March of Technology, it seems another era has passed:
Skye Ferrante has spent six years at the Writers Room in Greenwich Village, blissfully banging away on his grandmother's 1929 Royal typewriter.

The 37-year-old writer represented a bygone era, the last typewriter-user in a special room devoted to typists.

"In the event that there are no desks available, laptop users must make room for typists," read a sign posted in the "Typing Room" for years.

When Ferrante returned to the Writers Room in April after an eight-month break, the sign was gone and his noisy typewriter was no longer welcome…

Executive Director Donna Brodie said staffers didn't realize Ferrante was a typist when he rejoined. All the others had died or converted to laptops.
We saw this coming years ago when the late David Levine started drawing all his NYRB author caricatures with computers. And as much as we enjoyed the tactile pleasures of our mother's old Royal, we can't say we miss it.
But still: clackity-clackity-clackity-clackity-clack. That's the sound of industry, goddammit. We bet those fussy new writers don't even know how to drink.
Add a Comment
Please
log in
to post a comment