You're No Carrie Prejean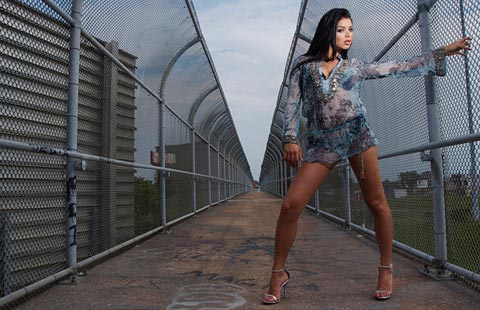 Arab Americans across metro Detroit cheered as Rima Fakih of Dearborn was crowned Miss USA tonight in Las Vegas.

"This is unbelievable," said Rami Haddad, 26 of Livonia, one of Fakih's biggest supporters. "It's a dream come true. I can't express my feelings."

Fakih, of Lebanese descent, is believed to be the first Arab American and Muslim to become Miss USA.
This surprising frequency of Muslims winning beauty pageants makes me suspect an odd form of affirmative action.
It's a sad day in America but a very predictable one, given the politically correct, Islamo-pandering climate in which we're mired. The Hezbollah-supporting Shi'ite Muslim, Miss Michigan Rima Fakih — whose bid for the pageant was financed by an Islamic terrorist and immigration fraud perpetrator — won the Miss USA contest. I was on top of this story before anyone, telling you about who Fakih is and her extremist and deadly ties.
Fakih's cheerleaders are too busy tooting the identity politics horn to care what comes out of her mouth…

Meanwhile, Miss Oklahoma lost out after expressing support for Arizona's immigration enforcement law and celebrating states' rights.
Welcome to America 2010: Beauty pageants are now Washington for pretty people.
Add a Comment
Please
log in
to post a comment