Marvel Supervillains Plot World Takeover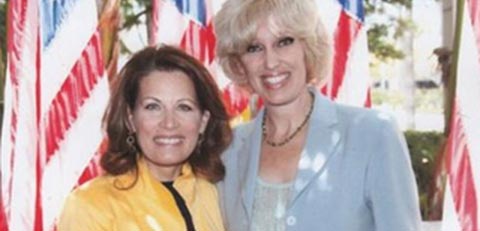 Apparently the universe doesn't abhor a vacuum:
Rep. Michele Bachmann (R-MN) posed for a picture with Birther leader and California secretary of state candidate Orly Taitz at a tea party lunch event in California Friday, Taitz tells TPM.

Taitz and Bachmann both spoke at a lunch sponsored by the Tea Party Patriots, Taitz said in an email. But Birtherism did not come up at the event, according to Taitz…

Bachmann was in California for two days for a tour organized by Phyllis Schlafly's Eagle Forum.
We were going to say something clever here, but we can't get the Pixies out of our head.
Add a Comment
Please
log in
to post a comment