Stinque Recipe Challenge
Not to repeat myself, but this weekend's recipe challenge is Fricassée De Poulet à L'Ancienne – chicken fricassee. And just one question – is anyone out there cooking along with me? Lurkers, whomever – anyone taking a crack at these recipes? You can buy Mastering the Art of French Cooking here.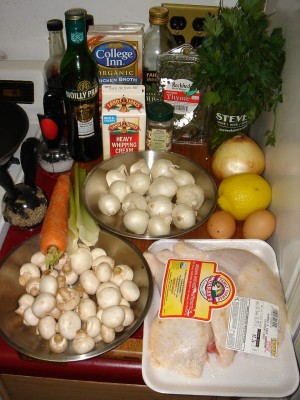 Frying off the veggies: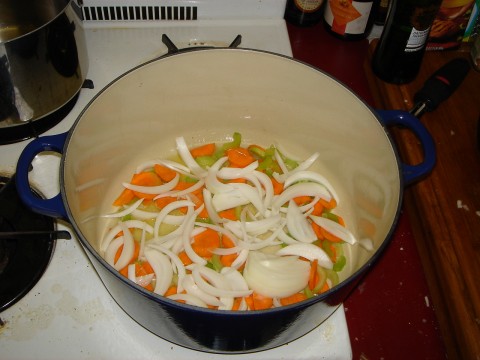 Whatever the next step is (exhausted at this point):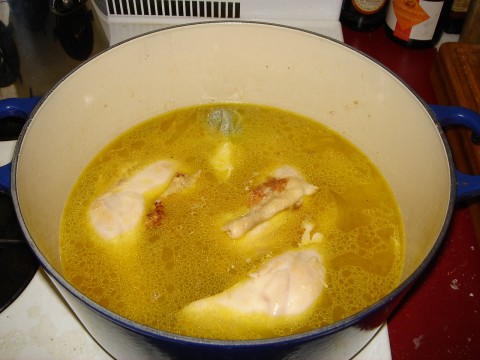 Oh yeah – add the broth and boil that sucker down …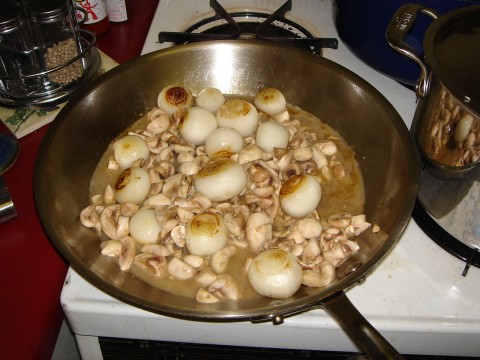 Browned onions and mushrooms – the stock from this goes into the big pot: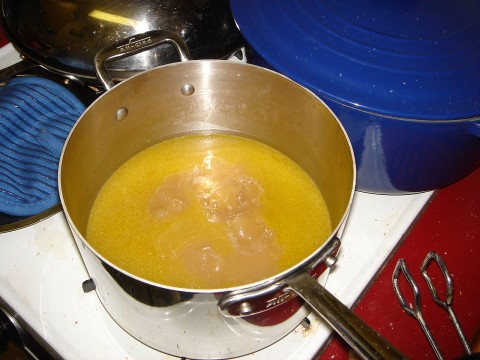 Boil down the stock (again) …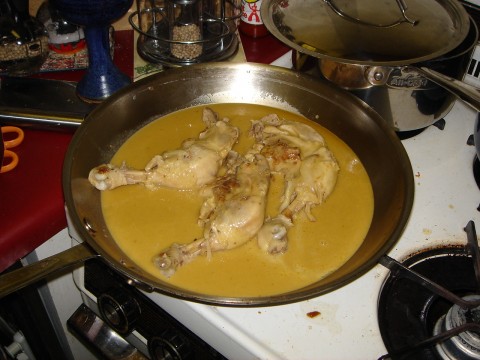 Incorporate, bring to a boil, and serve over egg noodles. Just make sure you reduce it to where it coats the back of a spoon.
Add a Comment
Please
log in
to post a comment