You Won't Like Him When He's Angry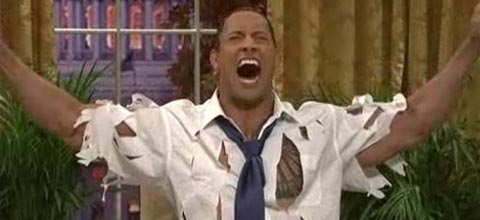 We're hearing buzz that Barack Obama will be pre-empting Dwayne Johnson's SNL cameo this week, when he gives a press conference this morning after hearing the latest bad news about the Gulf spill. The script calls for Barry to be shocked — Shocked! — that drilling for oil a mile deep isn't nearly as safe as those nice ugly people shilling in those BP commercials would lead you to think.
Sarah Palin, meanwhile, will keep exhorting those poor fishermen to fight for compensation from companies whose policies she steadfastly supports. And other than a few well-oiled Flippers, the rest of us will continue to be denied heartwrenching marine-disaster coverage because, well, we've been using the Gulf as America's Toilet for years, and the fish are long since dead.
Add a Comment
Please
log in
to post a comment