Red States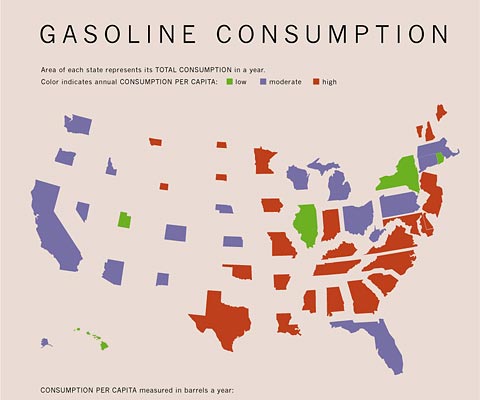 Gasoline consumption per capita by state, 2008. The baseline appears to be nine barrels per person for "low" states; "high" states count as eleven barrels or more.
It's a fair criticism to argue that the range of consumption in play is less than the labels suggest, with just two barrels between green and red — although it's just as fair to argue that the red states consume 22 percent more gas per person than the green states.
But what really catches our attention is this: California isn't the hands-down winner in the gas derby?
Add a Comment
Please
log in
to post a comment