Double Dirty Tricks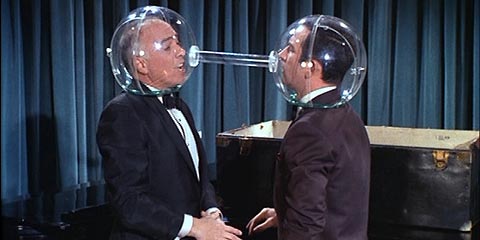 A new group hopes to do for Tea Parties what Billionaires for Wealthcare did for opposition to healthcare reform — except they're doing it wrong:
Opponents of the fiscally conservative tea party movement say they plan to infiltrate and dismantle the political group by trying to make its members appear to be racist, homophobic and moronic.

Jason Levin, creator of http://www.crashtheteaparty.org, said Monday the group has 65 leaders in major cities across the country who are trying to recruit members to infiltrate tea party events for April 15—tax filing day, when tea party groups across the country are planning to gather and protest high taxes.

"Every time we have someone on camera saying that Barack Obama isn't an American citizen, we want someone sitting next to him saying, 'That's right, he's an alien from outer space!'" Levin said.
It all sounds fun and clever — except we found this article on Drudge Junior's site. Which means that now wingnuts will be able to claim that any idiot photographed or interviewed is really a plant. Thanks, guys. Teabaggers don't need your help to appear racist, homophobic and moronic.
Add a Comment
Please
log in
to post a comment