Stormy Comes Out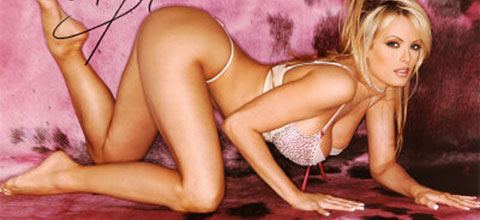 Our afternoon guest columnist is noted political figure Stormy Daniels.
After months of careful deliberation and consult as to the true nature of my political affiliation I am ready today to declare that should I seek the office of US Senator from the great state of Louisiana that I will do so as a Republican.
While this decision has not been an easy one, recent events regarding Republican National Committee fundraising at Voyeur, an LA based lesbian bondage themed nightclub finally tipped the scales.
As I have said for well over a year, it is time that our government and our tax policy begin rewarding entrepreneurship and creativity again. It is time again to inspire positive risks and out-of-the-box thinking in the interest of growing a strong economy and a strong America.
For me, this spirit can be summed up in the RNC's investment of donor funds at Voyeur.
As someone who has worked extensively in both the club and film side of the Adult Entertainment Industry, I know from experience that a mere $1900 outlay at a club with the reputation of Voyeur is a clear indication of a frugal investment with a keen eye toward maximum return.
And I firmly believe that it is precisely this type of creative and calculated investing that we, as taxpaying Americans, should expect not only from our political parties but from our government. The American taxpayer deserves consistent conservatives who reject wasteful spending and unwarranted government intervention in the private sector.
As is the case with so many of my fellow Louisianans, I have been a registered Democrat throughout my life. But now I cannot help but recognize that over time my libertarian values regarding both money and sex and the legal use of one for the other is now best espoused by the Republican Party.