Rollen Sie Heraus Das Faß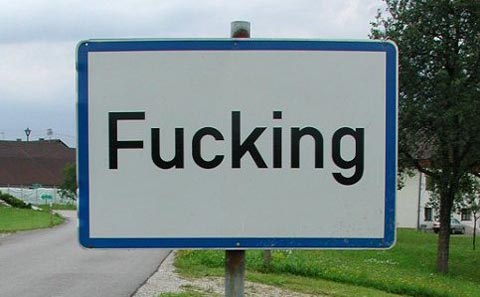 The fine village of Fucking, Austria, now has a fine beverage named for it!
"In German the word for a lager beer is a Helles beer, so we have also patented the name Fucking Hell, which means lager from Fucking, of course. I don't understand why the patents office think of something else. They must have dirty minds."
We think kids would be a lot more interested in geography if they knew about this.
Update: Silent Creative Partner asks where Fucking, Austria, is exactly, so we've enlisted Google Maps to help:
Add a Comment
Please
log in
to post a comment