Youthful Indiscretions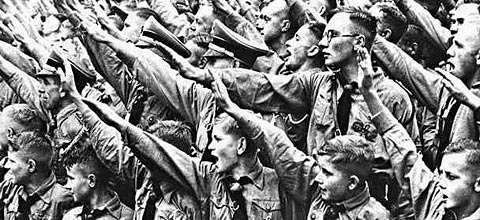 Times are tough in Stuart, Florida, but enterprising Junior Achievement students at Martin County High School aren't letting the bad economy dampen their spirits.
They've launched a website to promote local spending. They've organized a pep rally for April 25 at the county fairgrounds. Heck, they even got all the kids at school to record a special video inviting the President of the United States to attend!
The kids have spunk! Problem is, their parents hate spunk:
"It's almost like they were trying to circumvent the parents," said Diana Blackard, whose daughter is a sophomore. "You can hear it on the video that Channel 5 has, that says 'Everyone move in closer, move in closer,' and 'We've got to hear everyone shout 'Yes we can, Yes we can.' That's a political slogan."
The JA advisor — a Republican — is offering apologies to anyone offended by the video. "I feel so bad, the goal of the kids was we have got to get people here to shop," said LuAnne Puett. "They think they've got a shot at making a difference. This kind of throws me."
But parent Blackard won't accept anything less than an apology from the district itself for smearing her daughter's future good name:
"My daughter is 15 years old. Say 20 years from now she wants to run for political office, what if somebody drags this video out and says look, she was at this recovery rally shouting yes we can, yes we can."
While Blackard clearly has her daughter's best interests at heart, she's not thinking things through: In 2030, when President-for-Life Obama begins his twenty-second year in office, that video may be the only thing that saves her daughter from the Alaska Gulag.
Add a Comment
Please
log in
to post a comment