Sad Sad Frum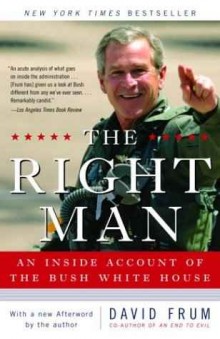 I suggest you head over to his website and school this neocon asshole, who is whining about HCR passing and the GOP's humiliation … here's my comment:
David David David … as they said in Star Wars – only when it is too late, do you finally understand.  Not to dredge up too many movies, but in 2000 you and your ilk started making orcs – you called on the worst of the worst to elect W.  That SC move claiming McCain had a black baby?  Sure, it worked.  But you, with your written speeches and whoring of the Iraq war, with your questioning the patriotism of anyone who disagreed with the Boy King … you and your ilk are damnably to blame. A trillion dollars David, and hundreds of thousands of dead innocent Iraqis, and thousands of dead soldiers, all dead in a fake war you ginned up. You decided to play the politics of hate, and look what it got you.  You should be ashamed – you should retire from public life and repent your sins. And hey – you're Canadian!  You have health care already!  Celebrate.
Register and comment – and give no quarter.
Add a Comment
Please
log in
to post a comment