We're Not Thieves, We're Grifters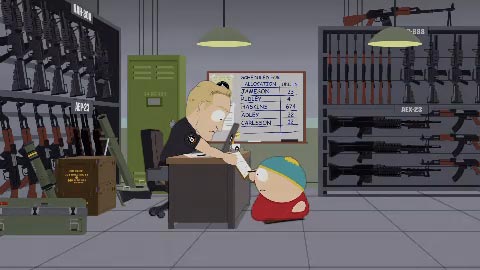 The Mercenaries Formerly Known as Blackwater would like to correct the record for faithful readers of the Washington Independent:
Xe Services LLC disagrees with several statements and opinions in the on-line article by Spencer Ackerman yesterday ("DynCorp Wins Its Bid to Stop Blackwater's Next Afghanistan contract — For Now"), but the statement that the company "stole guns intended for the Afghan police from a U.S. military depot near Kabul" is factually wrong and warrants correction. No guns were stolen. As documents released by the Senate Armed Services Committee ("SASC") demonstrate, the company obtained weapons from "Bunker 22," which is an Afghan National Police weapons and ammunition storage facility (including weapons coalition forces seized from insurgents or discovered in caches often dating back to the Soviet occupation) whose operation is managed by U.S. military personnel. The company obtained these weapons with the knowledge and assistance of U.S. military personnel managing the facility. Therefore, these weapons could not have been stolen.
The Blackwater complaint is correct, as far as it goes — the weapons weren't stolen in the dead of night during a daring heist, but taken without authorization under false pretenses.
This includes the two hundred AK-47s removed from the aforementioned Bunker 22 by a Blackwaterite (Xeist?) signing himself "Eric Cartman". That moment will be immortalized during tonight's season premiere of South Park, and we're sure Trey & Matt would like to thank Blackwater's general counsel for the additional timely promotion.
Add a Comment
Please
log in
to post a comment