Degrading Black Barbie On Sale for Half the Price of Degrading White Barbie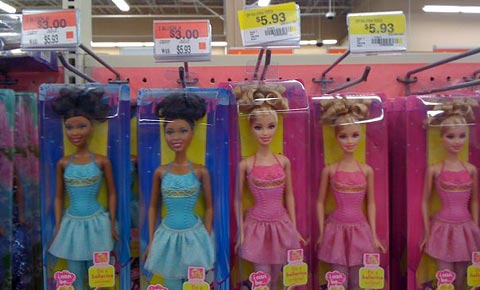 Walmart swears this photo isn't what you think. It's not that Black Barbie is only worth half as much as White Barbie, it's that Walmart is trying to get rid of Black Barbie to make room for new inventory.
Okay. It's worse than what you think.
Photo: FunnyJunk
Add a Comment
Please
log in
to post a comment