John McCain Accused of Being a Nerd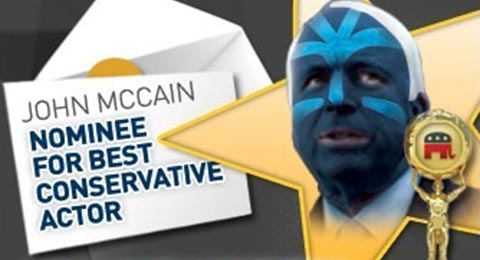 Slow day, unless you want to argue whether the Pentagon shooter was a deranged wingnut or a deranged moonbat. So, in anticipation of Sunday's Big Event Which Has Nothing To Do With Sport, we'll note that J.D. Hayworth is mocking John McCain for enjoying Avatar too much. Or something like that.
Apparently an earlier version of this ad neglected to paint Psychogeezer's face entirely blue, providing an excuse for McCain's campaign manager to call it "insulting to Native Americans". Now it's just insulting to deranged LARPers.
Second Hayworth ad puts McCain in 'blueface' [Arizona Republic]
Add a Comment
Please
log in
to post a comment