You're Either On or Off the Bus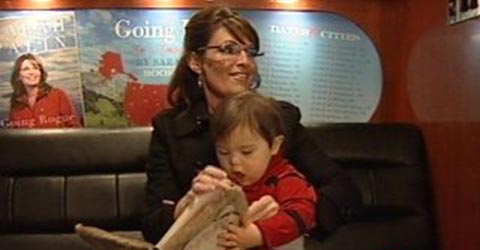 We've long suspected that Sarah Palin doesn't write her Facebook posts, since they have little relationship to how she talks or tweets. (Footnotes? Really?) Soon our suspicion will be put to the test, when her chief spokesbot makes a positive difference and fights for all our children's future from outside the governor's office quits at the end of the month:
"While I had hoped to work together on so many more projects, time with my precious 2-year-old has been further minimized with the whirlwind commitments of all things Palin," [Meghan Stapleton] told the SarahPAC staff. "I have done my best to scale back, but Isabella is now resorting to hiding my BlackBerry, and she shouldn't grow up begging for a mother to start acting like a mother."
Clearly Meghan needs the time off, because like she says, a whirlwind political life is not in the best interests of a young child. Wait, what?
Add a Comment
Please
log in
to post a comment