StopItStopItStopItStopIt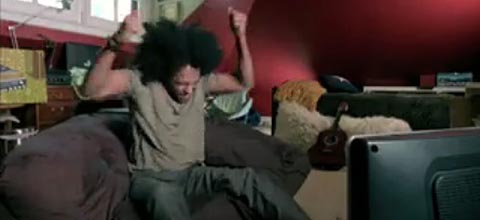 Okay, fine. We read it. We looked at how it compares to the House and Senate bills. And, as advertised, Obama's healthcare "proposal" is pretty much a summary of negotiations that were taking place before the Naked Senator distracted everybody.
And despite our anxiousness to just pass the damn thing and move on, Ezra Klein may have the more perceptive take on the politics involved:
This is not the first time Democrats have waited out a bad political period and then used a combination of televised events, substantive releases, and legislative progress to take back control of the media's narrative.
As evidence, Ezra cites the healthcare speech after Town Hall Hell, and waiting out the fallout after Senator Douchebag's Medicare buy-in treachery. His argument is that Obama's Fightin' Demrats weren't being pussies by not fighting back, but strategic.
And y'know? He might be right.
Certainly that's how Obama ran his campaign — with overwhelming Electoral College polls since summer, he could afford to sit out McCain's increasingly desperate attacks. But governing is not campaigning, and results are far less predictable. Delaying a bill, we're told, is tantamount to killing it.
Yet healthcare reform — or something that goes by that name — remains on the table, and Obama remains willing to spend significant political capital on it. (Yes, joint-session speeches and high-profile "summits" are significant.) Maybe we wish he'd spend more, and to more progressive ends, but we're resigning ourselves to the notion that we won't really know the result until the final gavel of the 111th Congress.
Add a Comment
Please
log in
to post a comment