The Great Retard War of 2010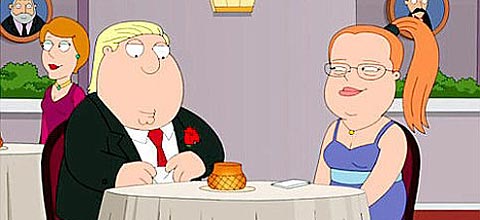 Down the street from our ancestral home in Eugene, Oregon, once stood a small private institution devoted to the education of what are now called "special needs" children. It was formally known as the Pearl Buck School, named in honor of the Nobel-winning author.
But to us kids, it was simply where the retards went.
We were very, very cruel about that, as only kids and Republicans can be. We didn't have "shortbus" as shorthand in those days. If you wanted to snap at someone on the playground, you'd accuse them of going to Pearl Buck.
Language works that way. Today's well-meaning euphemism is tomorrow's slur. In the defining example of our era, "colored people" was proudly codified by the NAACP, devolved into a vicious taunt for decades, then re-emerged as "people of color". Even "mental retardation" began as a polite substitute for "idiot" before we kids got hold of it, giving rise to "special needs" as a subsequent replacement.
You really can't escape it. At best you can acknowledge it — and turn it on its head.
That was the point of last Sunday's Family Guy episode, one of those high-wire acts that Seth MacFarlane attempts on occasion. Chris becomes infatuated with a Down teenager. There's a song-and-dance number with Stewie called "Down Syndrome Girl" as he works up his courage to ask her out. Finally he wins her over, but she turns out to be a fucking — bitch. Which is to say, she turns out to be as human as the rest of us. It's really a nice turn, using high satire to make a deeply humanist point.
Oh, and there's a Sarah Palin joke in passing.
That of course gave her an opening to wave her baby at the world again, and drag in her abstinence-spokesperson daughter for good measure. Never mind that Palin had blessed Rush for his "satiric" use of the word — faced with an actual, valid, even constructive display of satire, her immediate response was as always: Exploit her children for personal gain.
We bring all this up now, instead of letting it slide with our brief mention earlier this week, because Sarah Silverman has a new routine that apparently managed to shock — really shock, not Casablanca shock — some tightasses at TED, the annual confab of high geekdom.
Silverman, at her self-involved deadpan best, says she's going to adopt a "retard baby" because that would make her an "awesome person." Only she's going to adopt a terminally ill retard baby — because that would make her really awesome. Plus, the kid would conveniently die before he became too much to handle. Everybody wins!
That's not just satire, it's downright Swiftian in the amount of unpacking it requires. And as the person who brought this to our attention observes, it really shows that The Great Retard War of 2010 is just getting started.
All because Sarah Palin self-aggrandizingly used her special-needs child to score some political points off Rahm Emanuel, then undermined what passes for her integrity by giving Rush a pass. We don't doubt that Trig's a good kid, but as Colbert says, his mother's a fucking retard.
Add a Comment
Please
log in
to post a comment