The Giant Crystal Bear Ate Our Homework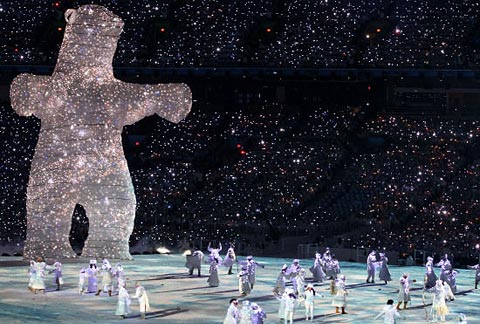 Just about the time we were ready to do some intensive research on a hilarious post about a new online wingnut game, we got distracted by the most awesomely wrong opening ceremony in Olympic history.
Well, except Berlin, of course.
If you weren't there for Vancouver FailFest 2010 last night, we weep for your grandchildren, forever denied the story of how you survived it.
Add a Comment
Please
log in
to post a comment